NHS trust in line-up to be 'Best Employer for Staff Recognition'
Lincolnshire's mental health and learning disabilities NHS trust has been shortlisted in national awards for recognising the hard work of their staff.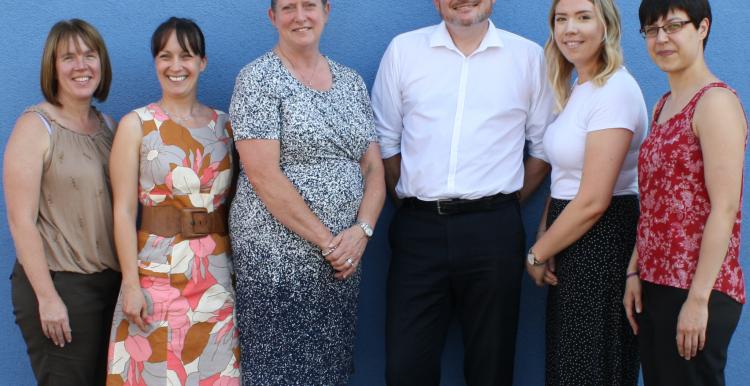 Over recent years Lincolnshire Partnership NHS Foundation Trust (LPFT) has significantly improved their staff satisfaction rates by putting wellbeing and recognition at the core of their values.
The Trust has been recognised as finalists in the Nursing Times Workforce Awards 2019 in the category 'Best Employer for Staff Recognition'.
Staff recognition at LPFT is ongoing; at any point throughout the year individuals and teams can use thank you cards or nominate staff for recognition via their intranet. Each quarter the Trust's executive team choose 'LPFT Heroes' from the past three month's nominations.
And there's more! They also run annual staff excellence awards where they receive hundreds of nominations from staff, patients, carers and members of the public wanting to recognise staff and volunteers from across the organisation, for their great work supporting the people of Lincolnshire.
Kerry Woodcock, Matron for Safe Staffing and Professional Development, nominated the initiative for the award.
She said: "Our staff recognition scheme allows anyone to nominate staff at any time. Nominations can be for small or large projects, but it can also be for the little things that our staff do; things that become the 'norm' or 'day to day'. This is so important because the little things make a huge difference to the lives of our patients."
Anita Lewin, Interim Director of Nursing, Allied Health Professionals (AHPs) and Quality said:
"As a Trust we strongly believe in the importance of recognising our staff for the outstanding work that takes place each and every day.

"Congratulations to the teams involved in the planning, developing and maintaining of the staff recognition scheme. It's uplifting, morale-boosting and it means a lot to our staff that they are recognised for their hard work."
The winners will be announced at a glittering ceremony at The Brewery in London on 25 September 2019. For more information about roles available at LPFT, and to hear what their staff say, please visit their website www.lpft.nhs.uk/work-for-us.