Care home manager shares: "Don't be afraid to tell us where we're going wrong!"
The manager of a care home in Devon tells us that feedback from her residents' loved ones has helped to provide the best possible level of care.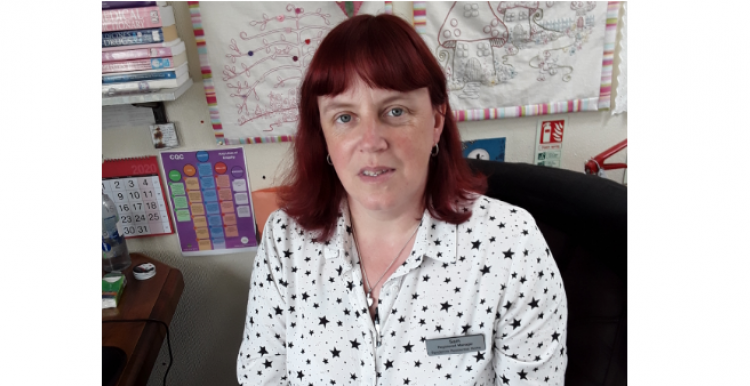 Sam Ebden, the manager of a residential home, cares for 22 elderly people living with frailty and dementia. Sam shares how their home welcomes residents and their loved ones to share their experience of care:
"Gathering people's experiences of care - both positive and negative - plays a vital role in helping us to ensure ongoing delivery of high-quality care. I take and use all feedback as a tool to move forward and improve care for our residents."
Why is it important to share your experience of care?
"Whether big or small, all feedback shared can help. It gives us an ongoing picture of how people feel about the care they or their relative receives.
"Some people may feel nervous about sharing their experiences of care with staff; but we are only human and acknowledge that mistakes do happen.
"It's important that people's comments are heard, acknowledged, and acted upon wherever possible.
"If you're happy with the care you receive, you can share this too. In my experience, people find it easier to let you know about negative things rather than positive things, though I must say COVID-19 has changed this slightly!"
How to share your experiences anonymously
Has your or a loved one's care been affected by COVID-19? Whether it's good or bad, we want to hear from you.
Our anonymous survey only takes five minutes, and your feedback can help your local NHS and social care services understand how to improve care for you and your loved ones.
How do you collect feedback?
"We send out questionnaires twice a year to our residents, their friends and family, and our staff. We also hold resident/relative meetings, and our complaint forms ensure we have a paper trail from start to conclusion if anyone does experience any issues.
"At any point during the year, we encourage people to speak to myself or another senior member of staff if they have any concerns or worries."
The care sector should not want to stand still. Putting each person at the centre of everything we do should be everyone's main goal and encouraging and acting on feedback is vital to this.
What has changed at your care home as a result of feedback?
"A resident's family member commented that they thought we needed more staff on duty. Following this, we reviewed the number of staff on shift, and the dependency of each of our residents. As a result, we were able to employ more staff. So, speaking up really can make a difference.
"Sometimes it can be smaller things - for example, we started providing a weekly TV magazine in the communal lounge after a family member mentioned they thought it would be nice for the residents.
"On the other side of the coin, in previous years we were also able to deal with complaints about a member of staff in a constructive way."
Pendennis Residential Care Home, where Sam Ebden works as the Registered Manager, was rated Good by the Care Quality Commission.