Lakeside Stamford, St Mary's Branch Surgery – Healthwatch Lincolnshire response to extension of lease
Healthwatch Lincolnshire is pleased to receive the news that a new lease on the St Mary's branch site was signed in December 2020 with Lincolnshire Community Health Services NHS Trust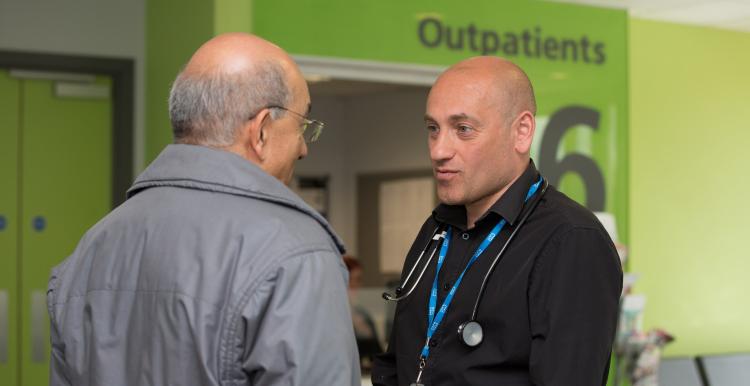 On behalf of people living in Stamford and District who use the Lakeside Stamford GP services, Healthwatch Lincolnshire is pleased to receive the news that a new lease on the St Mary's branch site was signed in December 2020 with Lincolnshire Community Health Services NHS Trust, extending the use of this facility in Stamford for potentially a further 5-year period. We would like to thank Lincolnshire Clinical Commissioning Group (Lincolnshire CCG) for their hard work to complete the process by the deadline date.
To cope with their growing patient population which currently sits at around 32,000 people, the existing services in Stamford will almost certainly require use of this additional space in which to deliver a range of future primary care services.
We were pleased also to hear that as part of the exercise to secure the lease, any future changes to the provision of GP services will be considered and most importantly consulted by Lincolnshire CCG through a full patient engagement exercise.
"It is essential that our health services consult with all their service users before and during any changes to their services"

said Pauline Mountain MBE, Chair of Healthwatch Steering Group

"Healthwatch considers that listening to patients and their carers is the most important way for any design and delivery of future healthcare services to meet the needs of the people using them".
Very positively we are already hearing that renewing the lease on St Mary's Branch site has come into its own, with the facility now being used as a Covid19 vaccination centre for patients in Stamford and District.
At this crucial time in our lives with the impact of Covid-19 on our health services, going forward, Healthwatch believe this is now an ideal opportunity for Lakeside Stamford and their Patient Participation Group to work much closer together and would be keen to support this in any way we can.