Lincolnshire's pioneering mental health transformation showcased to Taiwanese officials
A delegation from Taiwan, today (Monday 4 July) visited Lincoln's Bridge Central Community Hub to learn how the NHS team have developed the current system of patient care in Lincolnshire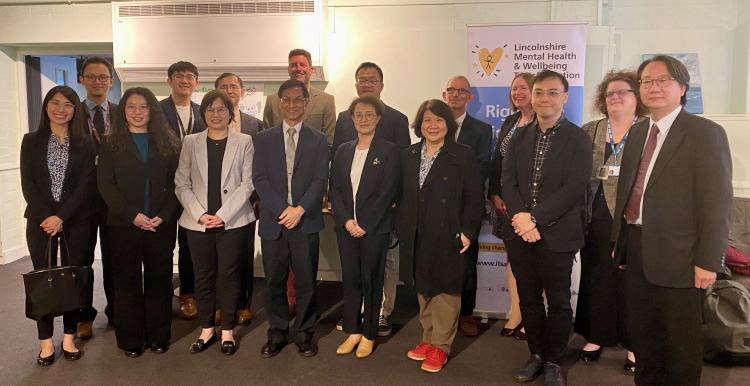 A delegation from Taiwan, today (Monday 4 July) visited Lincoln's Bridge Central Community Hub to learn how the NHS team have developed the current system of patient care in Lincolnshire.
The Lincolnshire Mental Health and Wellbeing Transformation Programme is a programme of work that has been put in place to ensure that everything we do has the people of Lincolnshire at the heart of it.
The NHS Long Term Plan and the NHS Mental Health Implementation Plan set the ambition to transform the provision of mental health and wellbeing to develop new and integrated models, taking an holistic / BioPsychoSocial model of care to enable people to access the right care in the right place at the right time, enabling people to self-help as appropriate. 
Amongst the delegation, the Minister without portfolio and the Deputy Health Minister, saw directly how the Mental Health Transformation team is working with GPs, the voluntary sector and Local Authorities to better support people with both serious mental illness and wellbeing needs as they transition in and out of their community.
Victoria Sleight, Head of Community Mental Health Transformation, Lincolnshire NHS said:
"Taking the delegation to Bridge Central allows us to showcase both a community hub and a Night Light Café.  These projects demonstrate how by closely working together with partners the work delivered by our Integrated Place Based Teams and Community Mental Health Teams is firmly at the heart of the community."