Lincolnshire NHS Covid-19 update Tuesday 31 March 2020
Lincolnshire COVID-19 Update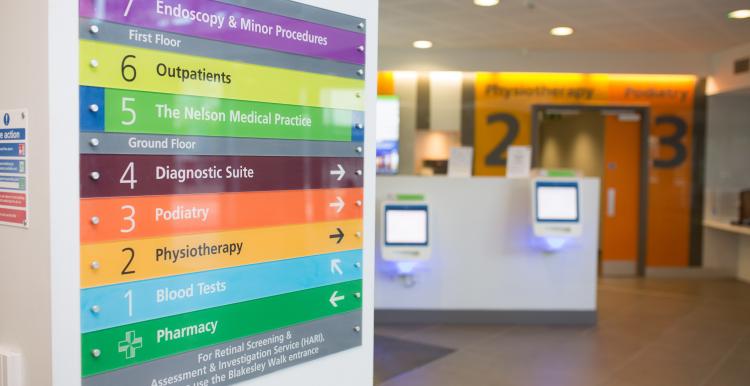 The past few weeks have been exceptionally challenging and intense for the NHS in Lincolnshire as we have responded to the immediate daily pressures, whilst also preparing for the weeks and months ahead.
Our NHS workforce has responded superbly, with professionalism, dedication and compassion in difficult and trying circumstances.  We are sincerely grateful for all their hard work across the county, and are doing all we can to keep them safe, support them and work together as one NHS team.
Equally we are grateful for the extraordinary support of the public and all our partners.  We will all continue to work closely and support each other.
As at 30 March, we have 88 positive cases of COVID-19 in the county.  Lincolnshire currently has low rates compared to most other parts of the country, which gives us slightly longer to prepare for the anticipated increase in cases, but we are in no doubt as to how difficult the next period will be for us all.
Like other parts of the NHS in the country, in the past weeks we have experienced:
Problems with availability of Personal Protective Equipment (PPE) for staff, and have worked hard to resolve these matters daily
NHS workers needing to self-isolate to keep patients and colleagues safe.  At times more than 1000 staff have been self-isolating daily
Big changes in volumes of patient demand – for example attendances at A&E and Urgent Treatment Centres have significantly dropped, whilst our telephone based Clinical Assessment Service has had a large increase in calls
A lot of innovative working to maintain good patient care, for example many GP practices have adopted virtual solutions to provide care over the phone, email, video – and many Care Homes are adopting similar technologies
We are looking forward to supporting the mobilisation of COVID-19 testing for NHS workers, which will be of great benefit to staff and the service in Lincolnshire.
The NHS in Lincolnshire has already had to make a number of changes to cope with the COVID-19 emergency and these are highlighted below.  It is likely that further changes may be required in the weeks and months ahead.
KEY UPDATES:
With effect from 22 March 2020, ULHT has suspended patient visiting at Boston, Lincoln and Grantham hospitals, as part of its efforts to prevent the spread of coronavirus, and to protect its patients and staff.  The only exceptions to this are the maternity department will allow one birthing partner to attend, and parents who do not show the symptoms of infection can visit their children, all other visits are by exception only and typically will be granted on compassionate ground agreed  in advance with the nurse in charge of the ward;
Following confirmation that car parking at its sites will be free for visitors from Thursday 26 March (see above for clarification re who can visit), ULHT has also now confirmed that staff car parking will be free from Wednesday 1 April 2020 until at least Friday 31 July 2020 – this is across Lincoln, Boston and Grantham hospitals;
ULHT also confirmed that from Tuesday 24 March 2020 all routine elective surgery is being postponed.  This move is being made by as part of ULHT's response to covid 19, and will enable hospitals to free up staff to care for patients in other areas
LCHS has suspended all visiting to its community hospital wards with effect from Tuesday 24 March 2020
LCHS has also confirmed revised opening hours for walk ins at Skegness and Louth Urgent Treatment Centres with effect from Saturday 22 March 2020
LPFT has also suspended patient visiting with effect from Monday 23 March 2020, this covers all inpatient mental health wards in Lincoln, Grantham and Boston
Lincolnshire has bolstered its commitment to mental health wellbeing with the launch of a new confidential mental health and emotional wellbeing helpline, available via 0800 001 4331.  A joint initiative across health and social care – including Lincolnshire County Council – and the third sector, the helpline provides a 24/7 source of emotional support, advice and guidance for people feeling low, anxious or stressed
Often the unsung heroes, NHS housekeeping and hospital catering staff have a vital role to play.  Following the redeployment of some of its existing staff, ULHT issued a press release on 24 March 2020 to put out a call for temporary staff to support catering and domestic work, which resulted in it receiving around 200 emails from interested people, and it is now in the process of adding them to its bank staff.  The NHS in Lincolnshire has partnered with the Chamber of Commerce to ensure the county's restaurant workers are aware of this need
Your NHS needs you – the NHS is "rallying the troops" for the war on coronavirus, with volunteers being called up to help vulnerable people stay safe and well at home.  Please help us to promote this – members of the public can sign up quickly and easily here https://www.goodsamapp.org/NHS
NHS Blood and Transport is working with the rest of the NHS to keep supplying lifesaving blood to hospitals during the coronavirus pandemic. 
We would like to remind everyone that:
Travel to donate blood is classed as essential travel.  
We need people to keep donating blood as normal. Giving blood saves lives.
If you are fit and well, please try to keep your appointment or book for the future.
Visit www.nhsbt.nhs.uk for more information
Donor centres are open, extra safety measures are in place, and staff are taking special measures to provide a clean and safe space for you to donate.
Public and staff should continue to follow government guidelines around staying at home, washing your hands and social distancing, to best protect the NHS.
Stay home.  Protect the NHS.  Save lives