Healthwatch England - Shining a light on the struggles surrounding social care
Social care support changes people's lives but sadly, not everyone gets the support they need. We want to understand what life is like when you can't get support or if the support you get just isn't enough.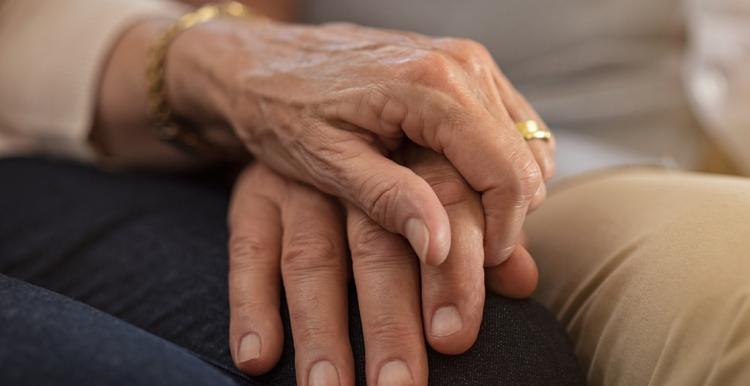 What's your experience of social care?
We want to understand what life is like when you can't get support or if the support you get is not enough.
Using stories people have shared with us up and down the country, we have identified some key areas in which the social care system is failing people. Hear from Annie, Emily and Debbie, who have been brave enough to share their stories with us and identify the problems they face.
The need for better information and clearer advice: Annie's story
Working mum of two Annie was also an unpaid carer for both her parents. Her father needed constant care for his dementia and diabetes and her mother needed and continues to need support after suffering a stroke. This was an incredibly harrowing time not made any easier by the fact that her parents live in different towns so Annie had to split her time between two separate homes.
This, of course, had a huge impact on Annie's personal life. Her family's mental health and her own were hugely affected.
"I wasn't in a good place at that time so I never had any more strength to you know… I was just down really, really, really. I was almost suicidal"
Annie felt isolated and overwhelmed – she just couldn't get the help she needed. She found the communication surrounding the social care support she was entitled to practically non-existent.  
She mentioned that during the six years caring for her father, she was not supported with many things. She was not signposted by the local authority or her father's social worker. It was only by a chance conversation with a hairdresser that Annie became aware of any financial support for her father. 
"I might as well have been on a desert island in the middle of nowhere 'cause there was no one helping me. I didn't even have anybody to turn to like a social worker either"
Annie found there was a distinct lack of communication surrounding both her mother and father's care, and the professionals she met were unsympathetic to her needs.
The need for more thorough and fair assessments: Emily's story
If you think you, or someone you know, needs help to cope day-to-day, the first step is to get a needs assessment from your local council. You'll need to have this assessment before the council can recommend a service. However, these assessments are not always straightforward, and, in some cases, people aren't even aware they are taking place. 
Emily lives in South London and is now a full-time carer for her mother who has two forms of dementia. She receives some care from the local authority but requires increasingly high levels of support to live at home with her.
Feeling under pressure with so much on her plate, Emily tried to get more help. She looked for financial support by applying for Carer's Allowance, but this didn't come close to making up for the loss of her income, which had now fallen by £18,000 per year. She applied for Universal Credit, but due to her savings, has yet to receive a payment. She phoned the local authority, unsure of what else was available.  
'I spoke to someone on the phone for ten minutes and described my situation, but I never heard back after that. Later, I found out about Carer's Assessments and I asked someone to enquire on my behalf to see if I could have one. That's when I learned that initial conversation, which had only been about ten minutes, had been recorded as a Carer's Assessment, and that it hadn't been taken any further. Nobody from the council had contacted me to inform me of the outcome. I didn't know that's what they were doing. I was just making an enquiry.'  
'I would like more support so I could have a bit of headspace. Nothing as luxurious as a holiday, I just want an hour. Instead, I manage to put all my energy into keeping her going while I slowly fall apart.'
A lack in the quality of care: Jack and Debbie's story
Even when people get help from paid carers, it often just isn't enough. Sometimes the quality isn't that of what you'd expect, or the amount of time isn't enough to make a real difference. 
Jack and Debbie live in the Beverley area of the East Riding of Yorkshire. Debbie, 81, cares for her husband Jack, 86, full-time. 
Jack has severe dementia and needs around the clock care – far more than Debbie can handle on her own. A typical night sees Debbie up six or seven times in the night helping Jack go to the bathroom, change his clothes or just settle him – leaving her exhausted by the morning.
The social care staff/paid-carers are supposed to arrive at 8am to get Jack up and dressed but because of staffing issues are often late, arriving at around 9am. By the time they arrive, Jack is often agitated and not settled into his daily routine. 
Debbie has a few hours of help in the morning and evening, but the rest of the time is on her own, trying to care for Jack. She is exhausted and overwhelmed. Often not getting time to eat, sleep, or carry out basic household chores.
Debbie is terrified he'll get put into a home and is determined to look after him but just needs more help. She puts so much effort into looking after Jack, she isn't looking after herself. Although she has help from paid carers twice a day, their tasks are only a fraction of what needs to be done.
Does this all sound too familiar? 
We're here to listen to the issues that really matter to local communities and hear about your experiences of using health and social care services. We also provide advice and information about health and social services and support.