Increased support for new parents with perinatal mental health services funding boost
Lincolnshire Partnership NHS Foundation Trust's (LPFT) perinatal mental health services have received an additional non-recurrent amount of £133,816 following a successful bid to NHS England.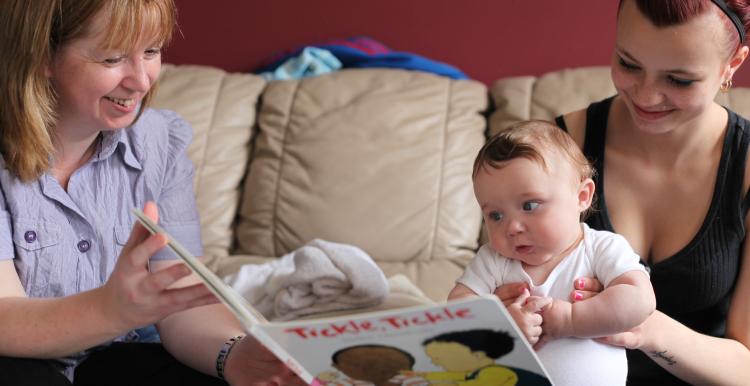 Perinatal mental health problems occur during pregnancy or in the first year following the birth of a child, and are likely to affect up to 20% of women. They can include newly developed conditions as well as pre-existing conditions that may relapse or recur during pregnancy or in the first year after birth, which if left untreated, can have significant and long lasting effects on the mother and her family.
The NHS long-term plan (in England) promised to help an additional 24,000 women nationally with perinatal mental health difficulties by 2023-24, and the money received for Lincolnshire will support the already growing and improving services, after a previous funding increase received in August 2018.
Jodie Lindley, LPFT's project manager for the service said:

"We are incredibly pleased to receive this funding. The money will be used to provide additional training, some further staffing, including a service engagement worker for minority communities and young parents, and a new app for fathers.

"With this funding we're hoping to be able to reach and support many more families across Lincolnshire who are struggling with their mental health."
Andrew Rix, Chief Operating Officer, South Lincolnshire Clinical Commissioning Group, said:

"We are thrilled that LPFT's bid for perinatal mental health funding was successful and know this money will make a significant difference, enhancing services and providing support to new parents and their babies across Lincolnshire."