Why getting personal is important when it comes to health and care
Read a summary of Healthwatch England's latest research to find out why personalised care is important.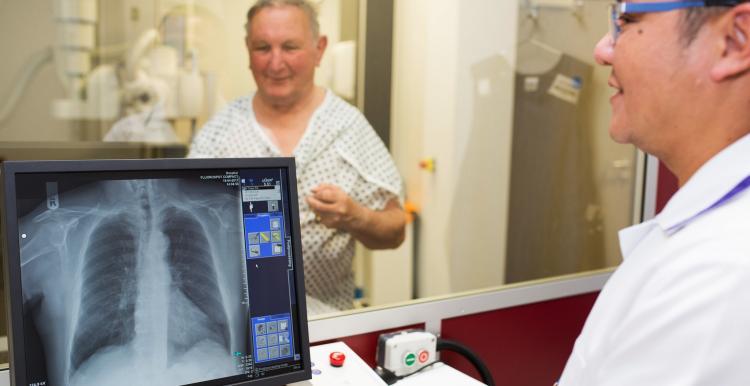 In Healthwatch England's latest review of what people are saying about health and social care services, they look at the benefits of providing personalised care and why being sensitive to people's individual needs matter.
Seven examples why people tell us treating them as individuals matters
1. Privacy
When sensitive information is discussed by health professionals out in the open, it can leave people feeling embarrassed. For example, young people worry about discussing their issues at sexual health clinic receptions.

2. Dignity and respect
Dignity and respect can mean different things to different people. By listening to people's preferences, services can make sure people feel comfortable. For example, some people prefer to be treated by health professionals of the same gender for cultural reasons.

3. Fear and anxiety
Fear and anxiety can stop people from using services. Worrying about crowds, fearing treatment, or not being able to physically attend an appointment can all be barriers. Services can take steps to ensure patients feel comfortable. For example, one phlebotomy service supported people who had a phobia of needles, which people said made blood tests less daunting.

4. Individual circumstances
Think about the challenges your patients may face. For example, we've heard weight can be a barrier to accessing some services, such as NHS dentists. Standard dental chairs have a weight limit, which can restrict patients above this threshold. 

5. Convenient appointments
For people with speech issues, a lack of fluency in the English language, or a sensory impairment, a ten-minute GP appointment isn't always long enough. GP surgeries should advise patients who need extra time to book double appointment slots to ensure good communication.

It can also be difficult to attend appointments which clash with work commitments if services don't provide appointments outside regular working hours. For others getting to services in the first place can be an issue if transport links are unavailable.

6. Memory can be an issue
Poor memory can make it difficult to remember when to attend an appointment. This can affect people with dementia, those struggling with stress, or facing side effects of medication. Making sure this issue is flagged on patient records and having an effective book and reminder system in place helps.

7. Sensory impairments
People with sensory impairments can find it complicated to book and attend appointments. For example, we heard from people who are blind who received letters from hospitals asking them to book an appointment, which they couldn't read. Deaf people have also said they struggle to consistently get an interpreter for appointments.
"I wish there was more privacy because I feel uncomfortable discussing my needs when others waiting could overhear. I don't want to talk about my sexual health...when strangers are so close. I'm not a shy person, but it still makes me uncomfortable."
Download the report
Between April and June 2019, Healthwatch England received 17,269 people's experiences of using health and social care from our network. This briefing outlines what we have heard over the last three months, and how we're using this information to help shape health and social care policy and practice.