Healthwatch England annual report 2018-19
Healthwatch England annual report 2018-19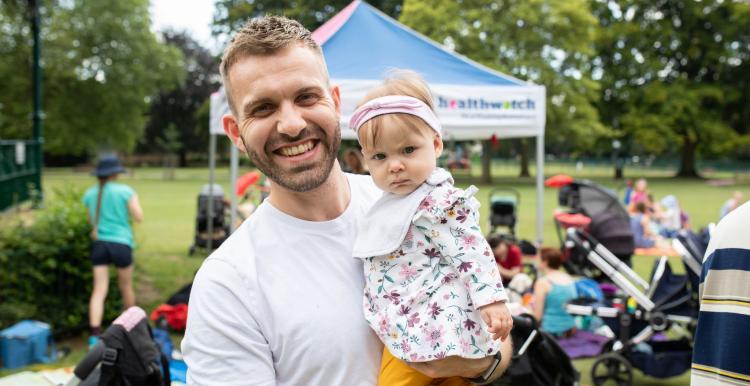 Healthwatch England annual report 2018-19
Report – 29 January 2020
Last year, Healthwatch supported over 336,000 people to share their story about health and social care. These views resulted in over 7,200 recommendations to services about the improvements that people would like to see.
Summary
Read Healthwatch Englands annual report to Parliament to find out more about our work between 2018 and 2019.
Healthwatch England -  Year in numbers
Last year, over 336,000 people shared their views, ideas and experiences about health and social care with their local Healthwatch.
They also helped over 413,000 people access advice and information online, by phone and face-to-face.
The Healthwatch network used this information to make over 7,200 recommendations to services about the improvements people want to see.
Highlights from the year
Shaping the future of the NHS
The NHS Long Term Plan sets out key ambitions for the NHS over the next 10 years. We ran a countrywide campaign to give people a say in how the plan should be implemented in their communities.
Over 40,000 people shared their ideas and experiences with us. Although people broadly support the changes the NHS wants to make, people would like a greater focus on: 
Improving support for issues like dementia, autism and mental health.
Making it easier to see a professional.
Involving people more in their own care and providing better information to help people look after themselves.
The evidence we gathered was shared with local NHS leaders, who will use the feedback from the public to inform changes to local services.
Action on social care
Our work has shown a demand from the public for a greater focus on improving social care. The report shows how we're using people's views to improve existing and future services.
Issues we highlighted:
The length of time people have to wait for dementia care, and the need for councils to regularly review the level of support people need 
The challenges some carers face when it comes to getting help and the impact this can have.
People's desire for more information and advice to help them plan for care in old age.
Healthwatch England have also produced 'Guided by you' in Easy Read and Large Print.
If you need this report in a different format, please email enquiries@healthwatch.co.uk or call 03000 68 3000.