Celebrate the power of kindness during Mental Health Awareness Week 2020
Lincolnshire Partnership Foundation Trust (LPFT) is working to show how we can be united in kindness during Mental Health Awareness Week.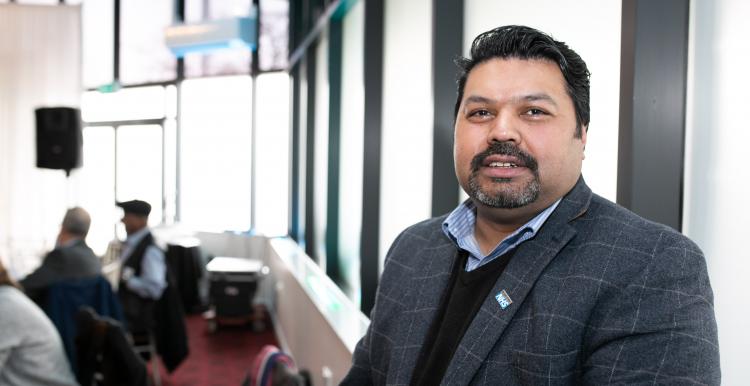 As Britain enters its ninth week of lockdown and social isolation, Lincolnshire Partnership Foundation Trust (LPFT) is working to show how we can be united in kindness during Mental Health Awareness Week.
This year's Mental Health Awareness Week runs from 18 – 24 May, centred around the power and potential of kindness, and its ability to connect humanity even in times of physical distance.
Throughout the week, Lincolnshire mental health and learning disability services want to send a message that the NHS is here to support people's mental health and emotional wellbeing, with many options to choose from depending on individual needs.
Anyone can self-refer or contact their GP for a referral to steps2change talking therapies, which are run by LPFT. The coronavirus pandemic may have brought a lot of stress and anxiety into people's lives, and steps2change continue to offer telephone and video appointments, webinars as well as a range of online and self-help therapies.
People over the age of 16 can access free educational courses on mental health and wellbeing through the Lincolnshire Recovery College. Their courses are designed and delivered by people with lived experience of mental ill health, qualified trainers and health professionals. The college has a range of upcoming new courses that will be available over the next few months, including "#bekind – I'm worth it". The #bekind course will look at managing negatives thoughts and exploring ways of being kinder to ourselves. Their courses are usually face-to-face in an educational setting, but due to circumstances with COVID-19, they are currently all online. For more information please contact lpft.recovery.college@nhs.net, or visit www.lpft.nhs.uk/recovery-college. 
Young people struggling with mental health or emotional wellbeing problems can contact Lincolnshire Here4You advice and self-referral line on 01522 309120 (Monday-Friday, 9.30-16.30). The Here4You line is also open to parents and carers who can seek advice if they're worried about their child's emotional wellbeing. The line is staffed by mental health professionals who can talk through any problems or support referral to an appropriate service. More information is available at www.lpft.nhs.uk/young-people/here4you
In partnership with health, social care and third sector organisations, the Trust has also recently launched a new confidential mental health and emotional wellbeing helpline for adults. It provides emotional support, advice and guidance for anyone who is feeling low, anxious or stressed and is open 24/7. This highly trained and experienced team of support workers can be contacted by calling 0800 001 4331.
Dr Dave Baker, GP and South West Lincolnshire Locality Lead, Lincolnshire CCG, said:
"The coronavirus pandemic continues to have a significant effect on lots of us in various different ways, including our mental health.  It's really important that you don't suffer in silence, and that if you need help you reach out, which is where the mental health helpline can help.

"These times are unusual and trying for all of us, but remember the wider NHS in Lincolnshire is also still here for you. GP practices are still open, they are just working differently. If you need medical help, contact your GP, NHS111 online or call NHS111."
Dr Ananta Dave, Medical Director, LPFT said:
"Kindness is more important now than ever during the unprecedented times we're experiencing. We've seen many examples of communities supporting each other, and acts of compassion have worked to strengthen spirit and solidarity during this time of need. We're inviting people to celebrate, consider and practice kindness to themselves and others during Mental Health Awareness Week.

"There is a very strong link between kindness and mental health. Kindness is cited as an antidote to isolation and stress – two of the main contributing factors to mental ill health. When we are kind to each other we create a sense of belonging and when we are kind to ourselves we boost our self-esteem and optimism. When people are kind to each other at the workplace, it also creates a safe space to discuss concerns.

"So during this Mental Health Awareness Week I'd encourage everyone to look after themselves and their loved ones and don't forget that mental health and learning disability services are also here to help you. #KindnessMatters"