Have your say about repeat prescriptions in Lincolnshire
Join this online webinar for local patients and carers about repeat prescriptions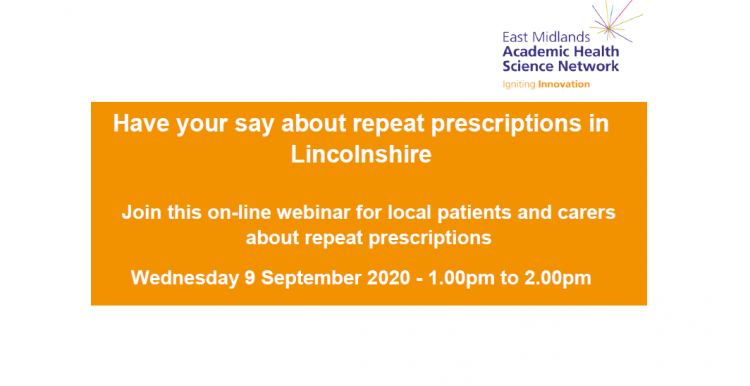 Do you live in Lincolnshire?
Do you receive or care for someone who receives repeat prescriptions from your GP?
This on-line discussion is an opportunity for patients and carers to hear about, and comment on, new electronic methods that aim to improve the way patients access their prescriptions?
It is also an opportunity to share your experience and view about repeat prescriptions with NHS primary care leads?
Your voice, experience and views can inform local NHS services and improvements.
For more information and to register your interest, please email emma.coates@nottingham.ac.uk or call 0777 361 0744.
Have your say about repeat prescriptions in Lincolnshire
Join this online webinar for local patients and carers about repeat prescriptions
Wednesday 9 September 2020 1.00 pm to 2 0 0 pm