Healthwatch Lincolnshire Signposting Directory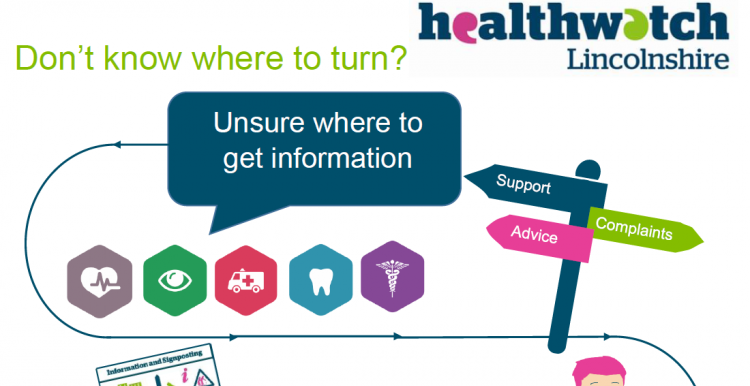 One of our key functions through Healthwatch Lincolnshire is Signposting and Advice. This directory has been designed as a resource to support Lincolnshire's communities as a reference point for those "Frequently Asked Questions" about Health and Social Care.  It is not an exhaustive list but does include many useful general signposting areas.  
For many people, knowing the right people or organisations to contact for help and advice can be confusing.  This directory will help you (whether as a patient, carer, concerned friend or relative) to find some of those contacts in order that you can get more information to help you manage your health and care needs.
 If you cannot find the information here that you need, please refer your enquiry to our Healthwatch Lincolnshire Information and Signposting Officer.
During the COVID-19 outbreak HWLincs will for the time being be changing its working practices to safeguard our staff, volunteers and most importantly the public. You can still contact us in a number of ways:
For general HWLincs enquiries please call 07436 582000
For health and care signposting support please call 01205 820892 or 07436 582001  alternatively you can email info@healthwatchlincolnshire.co.uk or enquiries@hwlincs.co.uk