Tell us your mental health support stories
We want to help people in danger of self-harm and suicide, making sure they get the support they need. Your story can help.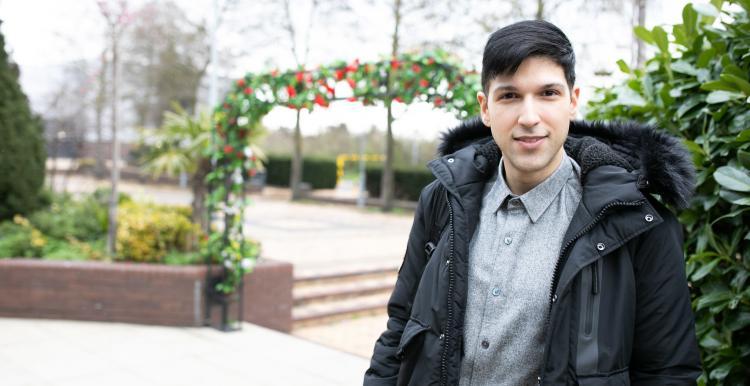 Each year September 10 is World Suicide Prevention Day, raising awareness of 800,000+ suicides every year globally – one person every 40 seconds.
Since 2018, over 45,000 people have shared their stories with us of using mental health services, but only a small proportion have been about getting support at a time when someone has self-harmed or felt suicidal.
More recently, people have reported that they have felt isolated, alone and not received much mental health support due to many service closures or restrictions in services since the pandemic.
Research has shown that self-harm or suicide can be a response to any situation or pressure, including school and work, bullying, financial worries, abuse, and long-term mental health – it affects all walks of life.
Why it's important to share your experience
Guidance from the National Institute for Health and Care Excellence state that treatment should be tailored to individual needs – but for many people with mental health challenges, accessing the right support can be difficult.
We don't have enough information about people's experiences of support when they are self-harming or feeling suicidal and whether or not services are doing everything possible to support them.
When you take a minute to share your story with us, you help improve support for everyone by letting services hear what's worked and what could be better.
Email: info@healthwatchlincolnshire.co.uk
Have Your Say by completing our form or call 01205 820 892
I was once on a waiting list for help and never received any, after waiting over a year. I was suicidal and left to my own devices.
Need support
In an emergency?
If you have seriously harmed yourself or think you might, please call 999 or go straight to A&E. Your life matters.
Call a free helpline now
Need someone to talk to right now? These FREE, impartial helplines can help.
Samaritans – for everyone
116 123
Campaign Against Living Miserably (CALM) – for men
0800 58 58 58 – 5pm to midnight every day
Childline – for children and young people under 19
0800 1111 – the number won't show up on your phone bill
The Silver Line – for older people
0800 4 70 80 90
Are you worried about a friend, colleague or family member?
Take a look at these tips on the Samaritans website on how you can recognise and support someone that is struggling with their mental health.