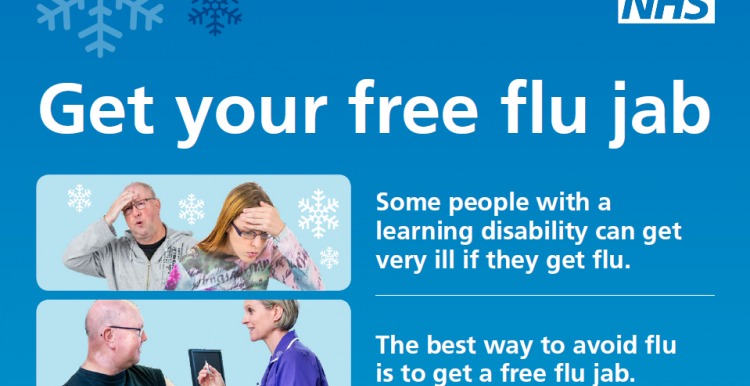 Please below an easy read poster and leaflet from NHS England with information about the flu jab.
People with a learning disability are able to have a flu jab to protect them through the winter.
Due to the coronavirus it is even more important that people get the jab to reduce the risk of getting both illnesses at once. Getting the flu jab is also one of the best things people can do to help protect themselves and carers.
If someone cannot cope with having a flu jab they or supporters can speak to a GP/Nurse as they may be able to offer the nasal spray as a reasonable adjustment (GOV.UK 2018).