Significant improvements for Spalding GP Surgery in National GP Survey
Patients from Spalding GP Surgery have ranked the practice above local and national averages in every area of an independent national GP survey.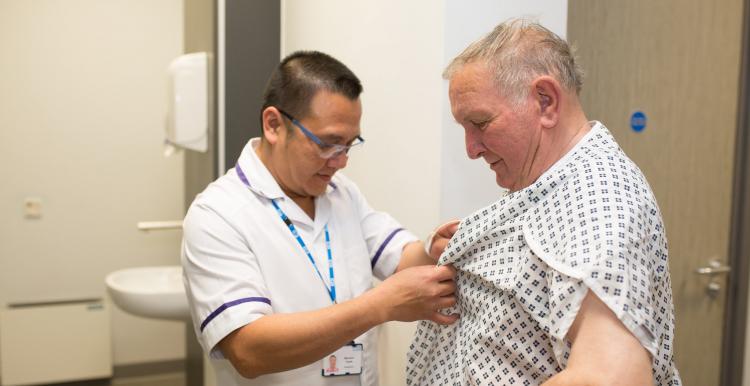 The Spalding GP Surgery, which is based at Johnson Community Hospital and run by Lincolnshire Community Health Services NHS Trust (LCHS), saw overall patient experience improve from 76 per cent to 92 per cent when compared with the previous year's results.
The national survey, which is run independently by Ipsos MORI on behalf of NHS England, is sent out to more than 2million people across the UK.
Tracy Pilcher, director of nursing, allied health professionals and operations at LCHS, said:
"We are incredibly proud of this feedback, which places Spalding GP Surgery above average in all areas when comparing them with other practices both locally and nationally. This is testament to the ongoing hard work of the whole practice team to offer great care and a positive experience to anyone in need of help.

"This survey is one of a number of ways we look at the feedback of patients and carers to improve the service we offer continually throughout the year."
Other results from the survey included:
86 per cent of respondents said it was easy to get through to the practice on the telephone (67 per cent in 2019)
99 per cent said the receptionists were helpful (89 per cent in 2019)
84 per cent reported it was easy to use the practice's website to look for information or access services (71 per cent in 2019)
92 per cent said their healthcare professional was good at listening to them (90 per cent in 2019)
93 per cent felt their healthcare professional was good at treating them with care and concern
98 per cent said they were involved as much as they wanted to be in decisions about care and treatment (91 per cent in 2019)
97 per cent responded to say they had confidence and trust in the healthcare professional they saw or spoke to (95 per cent in 2019).
To view the results in full, visit www.gp-patient.co.uk and search for Spalding GP Surgery.