Healthwatch Lincolnshire Annual Plan - 2020-2021
After our Healthwatch Lincolnshire Steering Group meeting in public, we share with you the Annual Plan and Project activity video presentation video.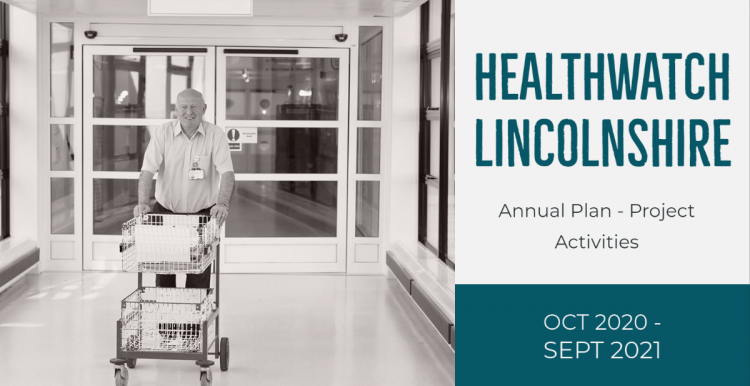 Healthwatch Lincolnshire shares with you its full Annual plan for Oct 2020 - Sept 2021. (It can be downloaded below) 
As the statutory independent champion for social care and health service users and the public, Healthwatch Lincolnshire has a key role to play in helping to make sure that services are planned and delivered taking into account the needs and wishes of the people who use them. We also gather people's views of the services they use and share that information with the organisations that plan and provide services.
Over the next three years we aim to:
• Continue to influence commissioners and providers on how they engage and involve the public voice
Increase the volume and quality of insights received from the public and service users and,
Deepen our understanding because of this
Ensure that the work of Healthwatch Lincolnshire is transparent effective and sustainable within the contract allocation
We also include a video presentation given by Dean Odell Healthwatch Contract Coordinator which gives an overview of our project activity for the year.  This presentation was given at our Healthwatch Steering Group meeting in public earlier this month.
If you would like any further information or to sign up to receive regular Healthwatch updates please contact info@healthwatchlincolnshire.co.uk or call 01205 820 892