YourVoice@healthwatch 27 January 2021 - Urgent and Emergency Care
SAVE THE DATE! Our next YourVoice@healthwatch is planned for Wed 27 January 2021 10 am to 12 noon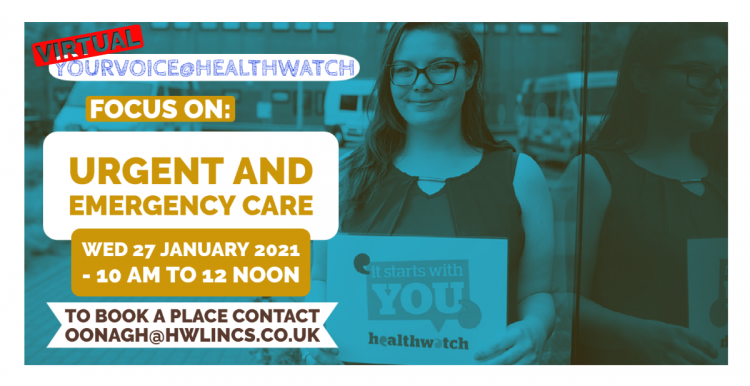 SAVE THE DATE!  Our next YourVoice@healthwatch is planned for Wed 27 January 2021 10 am to 12 noon.
It will be held as a virtual event and its theme is "Urgent and emergency Care". 
Please feel free to share this with friends, family and colleagues.  If you are unable to attend, but still want to contribute then send in your questions for the Panel to oonagh@hwlincs.co.uk in advance and we can ensure that your concern or issue is raised with the Panel on your behalf. 
Further information will be sent out nearer the time including background information and a link to the event.
To sign up to this event email oonagh@hwlincs.co.uk or call 01205 820 892