Your questions answered on Lincs Non Emergency Transport Service - Webinar
Your questions answered on Lincs Non Emergency Transport Service - Webinar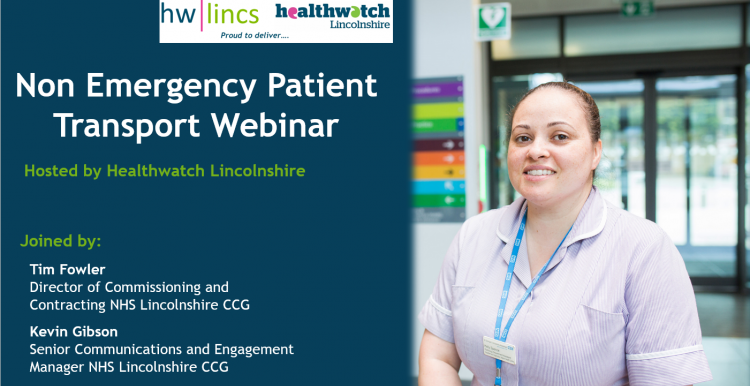 Patient Transport is transport that is provided for eligible patients to get to and from elective / planned healthcare services. It is different from emergency transport as it is usually planned in advance. Not all patients can use patient transport services; it is reserved for patients who cannot use other types of transport for health reasons.
They are reviewing the existing patient transport service and are seeking your views to find out what has worked well and where there can be areas of improvement. In particular they want to gather your feedback about what a good service looks like and use this information to help shape the new service provided.
This Webinar hosted by Healthwatch Lincolnshire gave Lincolnshire people the opportunity to ask questions and receive answers from Tim Fowler - Director of Commissioning and Contracting NHS Lincolnshire CCG.
You can now re-watch the webinar below