Healthwatch England Chair reappointed for a three-year term
The Cabinet Office has announced that the term of our current Chair, Sir Robert Francis QC, has been extended until June 2024.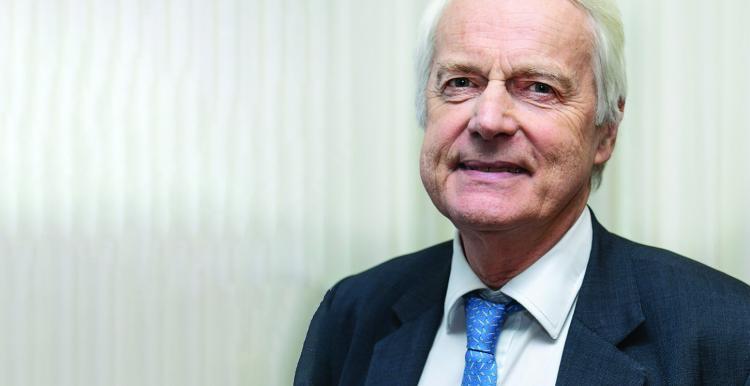 Initially appointed in 2018, Sir Robert Francis has led our work to make sure NHS leaders and other decision-makers hear the public voice and use their views to improve care.  
Commenting on the news, Sir Robert said: 
"It's been a real honour to oversee the work of Healthwatch whilst meeting and speaking to people about what health and care services mean to them and where things need to improve. 

"Since the outbreak of COVID-19, the work of the entire Healthwatch network to support and listen to local people became more important than ever. I'm very proud of the role Healthwatch has played throughout the pandemic. I want to thank all the staff across the network and the volunteers for their resilience and passion for driving change, especially at these difficult times. 
"Looking ahead, our strategy includes a stronger focus to understand and amplify the views of those who are seldom heard by health and care services. I very much look forward to overseeing this crucial work."
Welcoming the announcement, our National Director Imelda Redmond CBE, said: 
"We are delighted that Sir Robert Francis continues as our colleague and the Chair of the Healthwatch England Committee. 

"Personally, it's been a privilege to work alongside him over the last three years, and I know everyone across the network is grateful for his expertise and generosity. 

"This news comes at a critical time for Healthwatch, when we are focusing our work on tackling health differences communities face and making sure their views lead to long-lasting change. Appointing Sir Robert to drive our work is a key step in reducing existing health inequalities."
Sir Robert's second term as Chair of the Healthwatch England Committee will run from 1 October 2021 to 30 June 2024. Sir Robert Francis QC has also been reappointed as Non-Executive Member of the Care Quality Commission.