Your Views about Pharmacies - Quick Poll survey Results
Healthwatch Lincolnshire heard from 210 people about their experiences of using their pharmacies.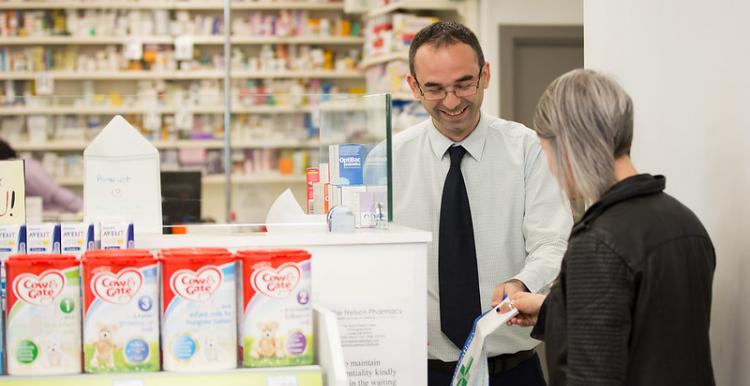 Healthwatch Lincolnshire wanted to hear about consumers' experiences of using their pharmacies for health advice and getting prescriptions, with the information to be used to inform those who plan and pay for NHS services to help improve the services they deliver.
We decided to conduct a survey to gather more data and gain a wider understanding of people's opinions and experiences whilst using their pharmacy. We were especially keen to hear about the impact Coronavirus pandemic had on accessing pharmacy services and how services could be improved.
We heard from 210 people via an online survey during July to September 2021.
90% of respondents visited their pharmacy primarily to collect prescriptions. Over the counter purchases accounted for 5% of customers and 3% visited for minor aliment advice. Only 1% attended to receive a flu jab.
Accessibility Over 60% of respondents found their pharmacy very easy to access however, there were several shared issues for those who struggled to access their pharmacy. Lack of public or private transport made getting to local pharmacies difficult, issues with opening times; not being open at the weekends or being closed during the week due to no pharmacist was a common problem.
Specifically due to the Coronavirus pandemic and the social distancing rules many complained of having to queue outside their pharmacy for long periods of time.
"Only allowing one person in at a time meant waiting outside in all weathers for up to 45 minutes."
"No longer open at the weekend which is difficult when you work full-time."
"It is often closed due to no pharmacist."
Summary
It was pleasing to see the vast positivity around patients experiences of pharmacy services in Lincolnshire.
Whilst many were pleased with the services provided by their local pharmacy several suggestions were made on how services could be improved even further.
Improving opening hours during the week and reintroducing opening on the weekend was a common suggestion.
Furthermore, respondents wished to be able to receive their COVID booster and flu vaccines at their local pharmacy.
Finally, many wanted the provision of more information on weight management.
It was also clear from these results that Pharmacies are underutilized with the vast amount of people only using them to pick up their prescriptions. More could be done to promote and encourage the use of other services pharmacies have to offer such as medication reviews, cholesterol and blood pressures checks and free health checks and advice.
Confidentiality was an issue for some people which may also be why they don't want to speak up about these additional services. Pharmacies can be constrained to the physical space they have on offer which makes confidentially difficult but it must be made clear that patients can speak confidentially if needed.
Download and read the full report below