State of Care: Read Healthwatch England response
Today, the health and care regulator, the Care Quality Commission, published their annual review of NHS and social care support. Read Healthwatch Lincolnshire response.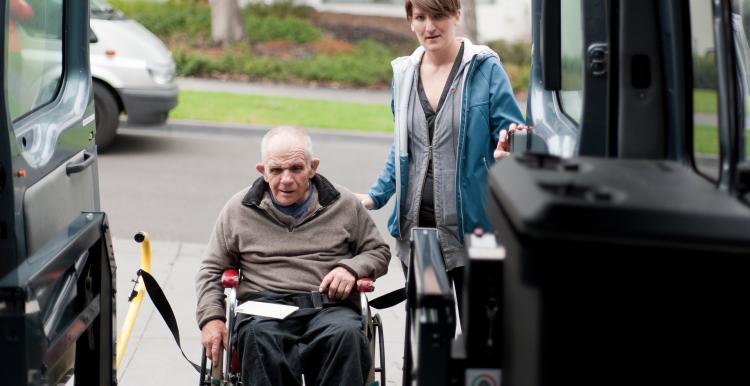 Come spring we need to grasp the opportunity to build a better NHS and social care system
The Care Quality Commission (CQC) has published State of Care. The report, which draws on the experiences of care people have shared with Healthwatch England, has found that health and social care services face some highly concerning challenges, including:
A workforce drained in terms of resilience and capacity, especially in social care, where the staff vacancy rate has risen;
A rising number of people seeking emergency care, leading to unacceptable waiting times; and
Tackling the health inequalities that the COVID-19 pandemic has exacerbated.
The report welcomes the additional funding that the Government has allocated to help the NHS and social care address their challenges. However, CQC has called for the extra investment to be used to:
Develop new ways of working and don't just prop up existing approaches and plug demand in acute care; and
Improve the training, career development and terms and conditions of social care workers to help attract and retain more staff.
CQC has also recommended that the short-term funding - currently in place to help discharge patients who are no longer in need of hospital care but may still require care services - be extended. 
Healthwatch England response
Responding, Sir Robert Francis QC, Chair of Healthwatch England, said:
Responding, Sir Robert Francis QC, Chair of Healthwatch England said:

"During the pandemic, people have told us about the challenges they have faced. Whether this not being able to access dental care, problems using online GP services or being discharged from the hospital without the proper support. It's great to see this report drawing so much on the experiences people have shared with us. 

"We urge Government to act on this report. The health and care system upon which we all depend is facing a hard winter, but, as this report makes clear, the longer-term picture is also challenging.

"The steps the CQC are recommending, like extending the extra funding to help people leave hospital safely and ensuring there is enough dental capacity, will help give services the breathing space they need to get through this winter.

"However, come spring we need to grasp the opportunity to build a better NHS and social care system. A system that tackles heath inequalities head-on, ensuring that no matter who you are or where you live, you can access high-quality care that meets your needs. A system that is sustainable, is designed round the needs of people and breaks perennial cycle of winter crises."