People's Service User Experiences - April 2019
This report created by Healthwatch Lincolnshire provides a monthly summary report for all patient, carer and service user experiences received during April 2019 where 230 experiences have been shared.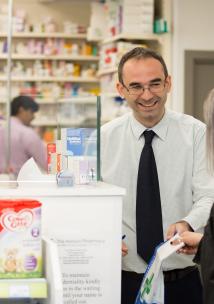 We would like to remind stakeholders that our communications with you come from February 2013, when Sir Francis Keogh produced his review of the Mid Staffordshire Enquiry.
Within this report Keogh cited a number of failings of the system and under the reforms, local Healthwatch is intended to be the local consumer voice with a key role in influencing local services. In both Winterbourne and Mid Staffs the patient voice and the voices of others within the system were not acted upon causing patient suffering and harm, as a local Healthwatch we must continue to raise and challenge the issues raised with us.
This report has been produced by Healthwatch Lincolnshire (HWL) to highlight the health and care experiences shared with us for the period 1 to 30 April 2019 where there were 230 comments raised.
The health and care experiences in this report reflected the same themes for both March and April.
The following highlights some of the theme topics and where appropriate specific examples cited.
Patient Centred Care
Overall Healthwatch feels from this report there is a lack of patient centred care throughout.  Whilst we can empathise with the providers to some extent on the pressures they are facing, cancelling appointments, transport etc. last minute is not only mentally stressful but could result in a patient's vital treatment being missed, for example, TASL, 6715 patients awaiting pick up from TASL were experiencing last minute cancellations.
Pilgrim 8A, 6689 patient at Pilgrim received care which didn't recognise the needs of the individual's needs.
6828 LCHS, whilst care is being provided professionally in the home, the patient is still falling, with no real evidence of a holistic approach and review of the patient's circumstances.
Condition Specific
Cancer has appeared throughout our report which supports our most recent escalation paper shared with providers, commissioners and regulators.
Patient Communication 6830, 6668
More than one patient has commented that they have been 'stopped' from having an MRI.  Whilst there may be a very valid medical reason for this i.e. the patient clearly doesn't require one, more needs to be communicated with the patient as to why this decision is taken, patients are taking the view that it might solely be down to cost.
6806 highlights the duration of time patients are often waiting in the reception for their appointment, however we would like the practices to consider there is no tolerance levels afforded back to patients when they are running late for often very valid reasons.
Primary Care
GP appointments – We note within this report patients inability to get booked back in for an essential follow up (with the same GP for patient consistency) for many weeks, and also difficulty in getting an appointment for a health check.  If a patient comes across too many barriers they will just stop going.
GP Extended hours, patients are still confused about extended hours, and what the appointments are used for and where they are held.  It appears (from a patient perspective) that practices are utilising the hours differently adding to the confusion.
It is also felt that there is a lack of follow up and communication with patients, particularly when articulating clinical decisions and treatments with ongoing care to patients.
Acute Hospital Main Themes (ULHT):
From patient feedback there feels there is lack of dignity, respect, confidentiality.  Wards needs to be reminded that care should start and finish with the patient and continue throughout their stay in the hospital.  Case 6804 is a really good example of this where in a 4 bedded ward in Pilgrim, an end of life discussion was overheard by everyone within that ward, other patients, family members etc.
Patients continue to state that the Trust does not provide appropriate Accessible Information.
Lack of follow up and communications with patients, particularly when articulating clinical decisions and treatments and ongoing care to patients.
Lack of treating patients 'holistically' where they have more than one condition/disability.  The patient needs to be treated as a whole person and not as a one condition specific issue (one example is case 6798).
Healthwatch Lincolnshire Report of Patient, Carer, Service User Experiences - April 19